Crazy Easy Vegan Desserts is Now Available!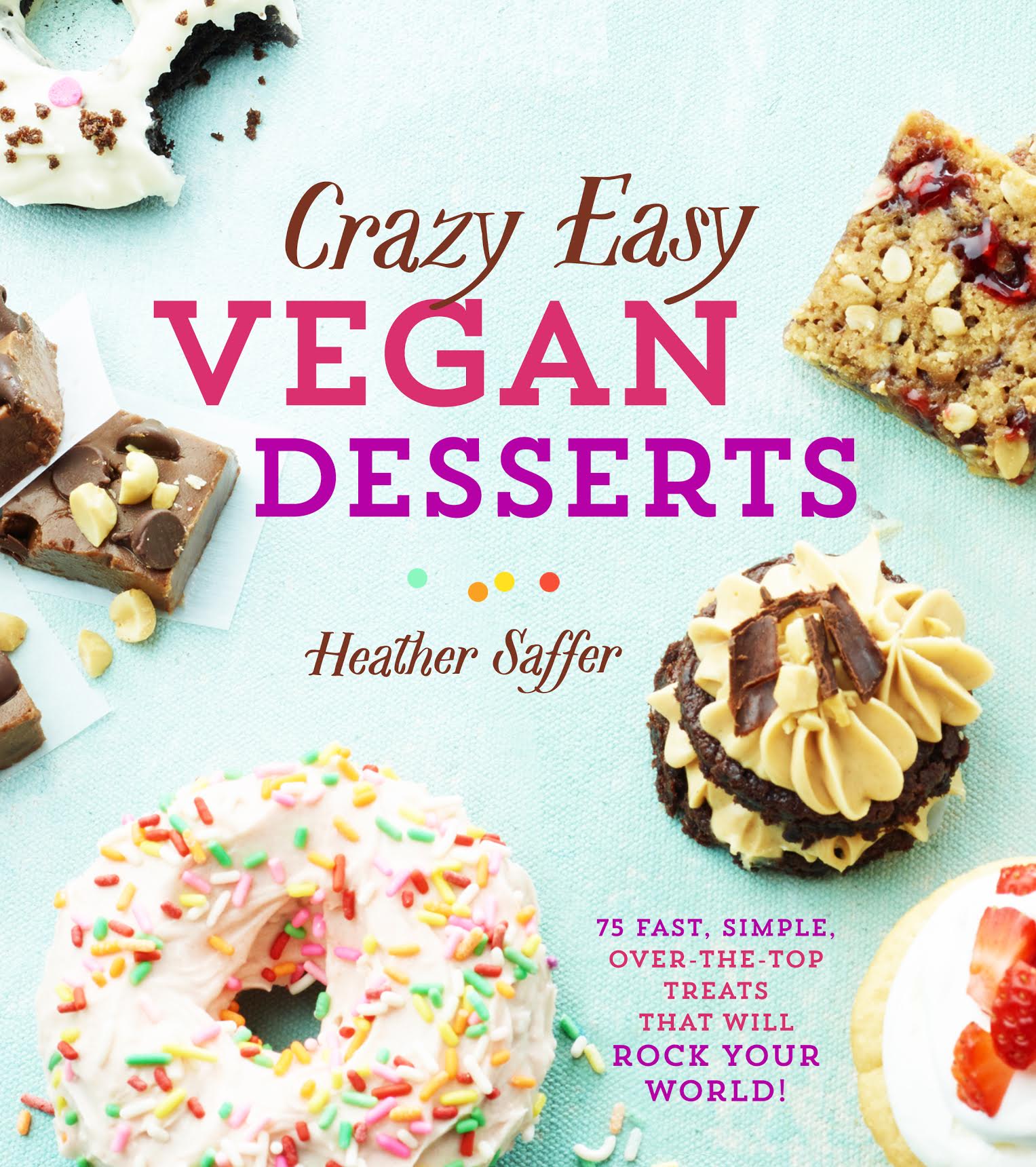 We are so excited to announce that Heather's new book, Crazy Easy Vegan Desserts is now available for purchase on Amazon and at your local bookstores!
Over the past few years, Heather has worked hard to put together 75 recipes that are all vegan, but still taste amazing! No tasteless or strange ingredients here. Each recipe is guaranteed to be a hit at parties to vegan and non-vegan guests alike.
This new book is not just for those on a strict diet but also for anyone who would like delicious desserts without all the crazy chemicals. Having been diagnosed with Celiac Disease, Heather knows first-hand how hard it can be to indulge in your favorite treat. Even better, some of the recipes take less than 20 minutes to prepare or have three ingredients so that you can indulge in no time at all!
This 4-color cookbook includes sweets that take less than 20 minutes to prepare, ones with only three ingredients, and those that require no baking at all. A few of the treats you'll find in the book include Pumpkin Oatmeal Cookies, Chocolate Molten Cupcakes, Banana Peanut Butter Cookies to share with your pup, and more!
Click here to purchase Crazy Easy Vegan Desserts on Amazon today.
Make sure you're following us on social media on Twitter/Instagram @heathercupcakes and @dollopgourmet, and on Facebook at facebook.com/heather.saffer and facebook.com/dollopgourmet.
Leave a comment
Comments will be approved before showing up.